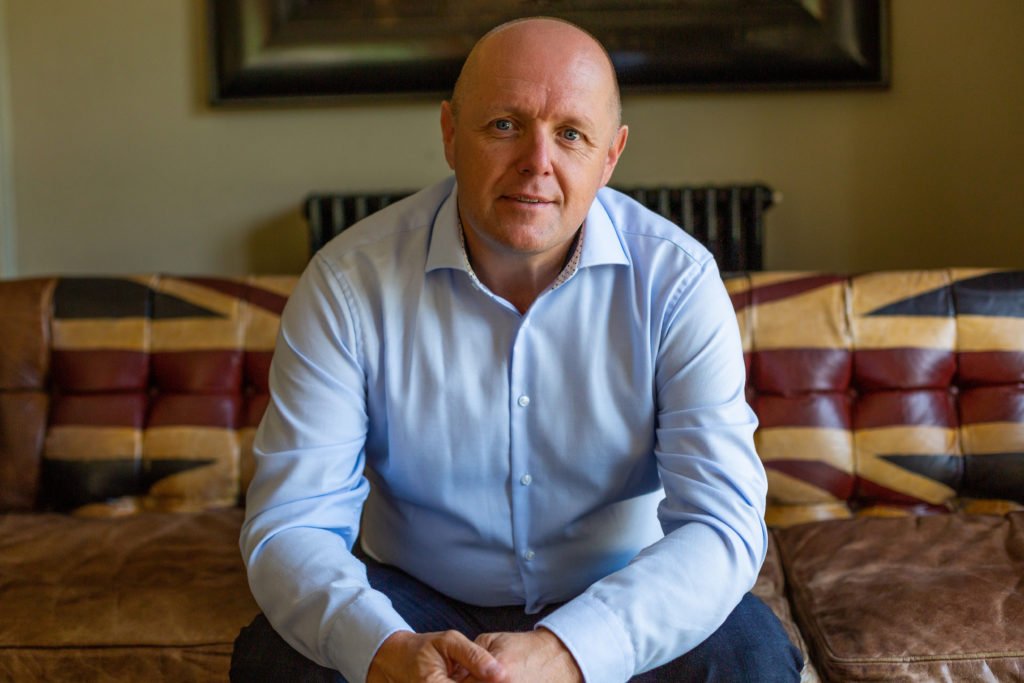 Keeping a close eye on new and developing technologies and vendors that can help enable Finance Transformation is a key objective of Financial Utopia. One area of particular interest to me is what we call the Group Close (or Financial Consolidation) process, key to many organisations within the UK.
A few months ago, I came across one such vendor who has just entered the UK market with one of the first true SaaS solutions for Financial Consolidation and Reporting. The vendor, Konsolidator, is based in Denmark where the solution was first developed 5 years ago and since then has been implemented by companies across the Nordics, Europe and South East Asia. We have already seen a number of successful financial consolidation solutions emerge from northern Europe that have been, and continue to be, successful in the UK market, IBM Cognos Controller (Frango) being a good example. Konsolidator however is based on a SaaS (Software as a Service) platform which differentiates it from nearly all other consolidation solutions, and that is why it is of particular interest.
New vendors, new market leaders
The whole software market for finance related solutions has changed significantly over the past few years. For a long time, the Budgeting and Planning space was dominated by a small number of large vendors, the likes of IBM (TM1), SAP (BPC) and Hyperion to name a few. Whilst these solutions were (and continue to be) successful, they are aimed at the enterprise market and require a high level of expertise to develop and maintain. In recent years this landscape has changed with the emergence of new solutions such as Anaplan and a new lease of life for older products (e.g. Adaptive Insights, Jedox and Planful) with functionally rich solutions that have been made accessible to the SME market and designed to be easier to develop. These now being recognised by many analysts as the market leaders, taking over from the old guard.
The Financial Consolidation space has been similarly dominated by the large vendors, the likes of Hyperion,
IBM (Cognos Controller), SAP and Comshare. New solutions have been slower to come to market in this area and it has lagged slightly behind the Budgeting and Planning scene in terms of new entrants. There are very good reasons for this;
Many software vendors are US driven where Financial Consolidation is more akin to aggregation, and can therefore be dealt with within an OLAP cube (the platform used by most Budgeting and Planning tools)
The user numbers associated with Financial Consolidation are usually considerably less than the potential users for an enterprise wide budgeting and planning solution
Financial Consolidation is seen as a statutory and compliance issue that adds less value to the organisation
Financial Consolidation is a formulaic process and, as a result, there are fewer consultancy days required for implementation
The rich pickings for vendors are to be found in Budgeting and Planning and not in Financial Consolidation. Hence, this market has developed faster and is more competitive. As a consequence, there have been very few entrants to the market that focus primarily on Financial Consolidation, with a high proportion of organisations that have a solution still using a legacy product. Where we have seen newer vendors with a strong Financial Consolidation capability, their offerings have been solutions that also deliver Budgeting and Planning, the so called 'unified solutions' that cover all aspects of the finance team (e.g. OneStream and CCH Tagetik).
Cloud software – the way forward
One of the major developments of the past few years has been the emergence and acceptance of cloud within the finance software marketplace. Cloud has a very wide definition that comes in a number of flavours. The benefits of cloud as whole are much discussed, the main ones being:
Elasticity – the ability to increase and decrease capacity and user numbers
Availability – the platform has high availability and is accessible by remote users through a browser
For us, it is about the finance team having a platform that is highly available, flexible, with a minimum reliance on the IT team who have other operational priorities.
There are a number of flavours of cloud; SaaS (Software as a Service), IaaS (Infrastructure as a Service) and PaaS (Platform as a Service). Each differ in how and what they deliver. Nearly all the current vendors will offer their solution as IaaS or PaaS. The difference between SaaS and these types of delivery are;
Reduced time to benefit – SaaS can be available even quicker to commission than IaaS and PaaS
No set-up costs – some vendors may charge for initial set-up of IaaS or PaaS
New releases and upgrades are immediately deployed without extra cost
Subscription based licencing (pay-as-you-go)
For organisations of all sizes, cloud should definitely be considered. For SMEs though, we recommend that cloud should be the primary consideration as the benefits are often most significant for this particular segment.
The new kid on the financial consolidation block
Konsolidator is the brainchild of three founder members with a wealth of experience as CFOs and 'big 4' audit. Unable to find a simple solution to replace their cumbersome consolidation process in Excel, they set about developing their own. "The process of preparing consolidated financial statements in self-made Excel spreadsheets is not only time-consuming, but also associated with issues such as lack of consistency, documentation and transparency, as well as a high risk of error and a great dependency on the person who prepared the Excel-model. We developed Konsolidator in response to these exact issues", says CEO, Claus Finderup Grove.
The software launched in Denmark in 2016 and today they have a wide range of customers of differing sizes and industries in the DACH region (Germany, Austria, Switzerland), the rest of the Nordics, Singapore and Malaysia. Konsolidator launched in the UK at the end of 2019 and have already had success in this market. A sign of their success and ambition can be seen in the listing of Konsolidator on NASDAQ First North in Copenhagen in May 2019. The company partners with both Deloitte and PwC.
What does Konsolidator offer?
Konsolidator delivers the key functionality and capability that you will expect from a Financial Consolidation solution. This includes FX translation, automatic investment and intercompany elimination, journal adjustments and multi-level consolidation. The solution covers not just the consolidated accounts (P&L and balance sheet) but also movement accounts and other non-financial information. This then allows the automatic calculation of a cash flow statement and the delivery of everything you need for consolidated financial statements.
In our opinion, there are two key differentiators to the Konsolidator offering:
A true SaaS solution
Konsolidator is a true SaaS solution – it has been built and developed on this platform. This sets the software apart from other offerings in this market that were originally built as on-premise solutions (i.e. to be installed on a physical server) and are delivered using IaaS or PaaS. What this means is that Konsolidator can develop, test and deploy their updated solution quickly and at a low cost and with a negligible impact on the user. The success of Anaplan, the only true SaaS Budgeting and Planning solution, is testament to the benefits of this development method.
Fast and fixed price implementation
Konsolidator comes pre-configured with a standardised P&L, Balance Sheet and Cash Flow. The advantage of this is that, after mapping your chart of accounts to the Konsolidator chart of accounts, you are ready to go. Some other software vendors do have pre-configured solutions but Konsolidator take this to the next level by offering a fixed price build if you can fit within the limitation of the pre-configured structure, and there are many organisations that will.
Is Konsolidator a good fit for your organisation?
One of the major barriers to organisations moving away from an Excel driven process is the required investment in software and hardware (both initial and on-going) and the cost of implementation. Konsolidator addresses both these issues. Firstly, as a direct consequence of the SaaS platform and development process, Konsolidator is able to offer a competitive subscription based pricing model – with SaaS, of course, no hardware is required. Secondly, the fixed price implementation takes away all the uncertainty and angst that comes with many software purchases. The key differentiators can be a real game changer especially for SMEs that do not have the resources or the need for a complex solution, but still want to move away from Excel or other legacy software.
As a result of the above, and the fact they are early movers with a SaaS solution, we think Konsolidator is a refreshing entrant to the UK market that offers something different from the other vendors in this space. Konsolidator will not be the best fit for everyone, however the potential benefits of the SaaS platform, along with the licence model, fast time to live and fixed price implementation, makes Konsolidator a low cost, low risk proposition for SMEs in particular. If you are looking for a new Financial Consolidation solution, we therefore recommend that you consider adding Konsolidator to your shortlist. You can find more information about Konsolidator by clicking on this link.
The Finance Utopia Caveat
Every organisation will have its own particular requirements and needs for a technology solution. There is no one solution that meets the needs of everyone, despite what many vendors may tell you. It is important to invest time to understand and specify your requirements and perform due diligence before selecting any product or vendor.